Wait List Registeration Tablet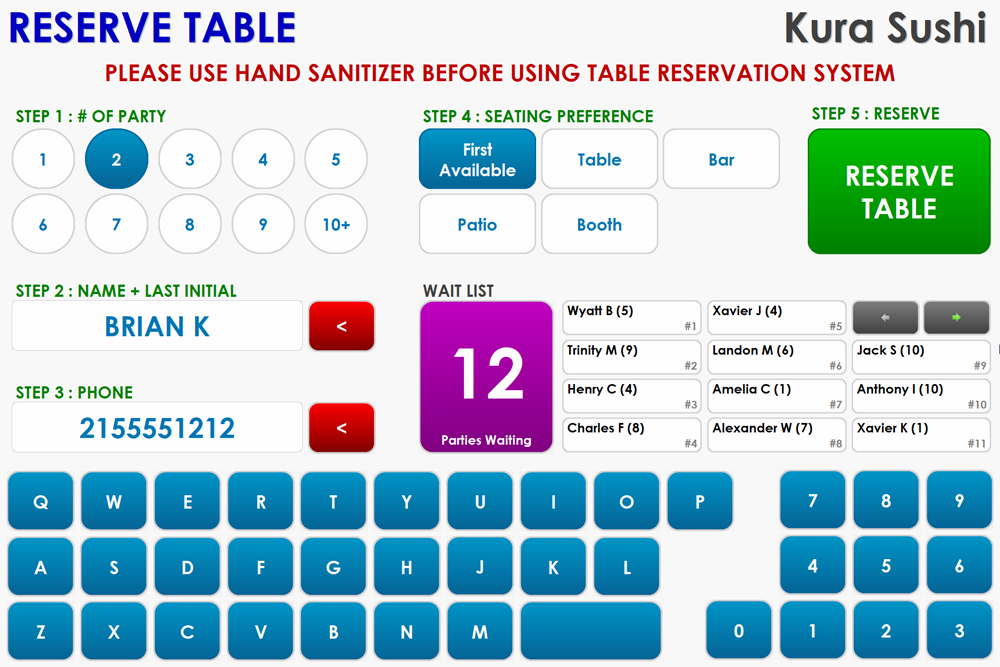 Customers can register their name on wait list without employee intervention.
Simple, intuitive interface.
Program can be loaded on tablet device and mounted on the wall outside the restaurant.
Customers can come back and check how many parties are ahead of them.
Text message is sent to customer when table is ready.
Shows # of people on the wait list and optionally show estimated wait time.
No need to hire an employee to manage customers waiting.