Salon software
Quick & Easy Appointments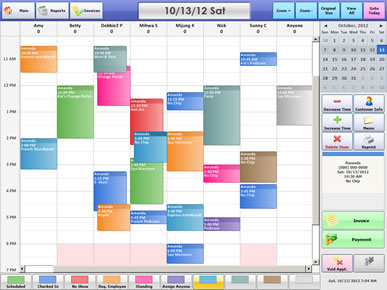 Caller ID automatically searches the customers.
Informative, color coded, appointment status indicators.
Freely drag-and-drop appointments to any employee or date.
Distribute workload evenly throughout employees.
Easily increase/decrease service duration.
Full screen schedule mode.
Easily schedule recurring appointments.
Quick memo field to indicate any special requests.
Search customer by phone, name, ID, or invoice #.